At the beginning of 2023, Axinesis launches the new version of the REAplan® robot. This new 3.4 model has improved ease of use of the device thanks to an optimization of its technical and software features.
In response to feedback from the users of the REAplan®, the device has been optimized.  This new version offers a better accessibility to all patients, in every stage of their rehabilitation, and to any technical platform, whatever its size and configuration.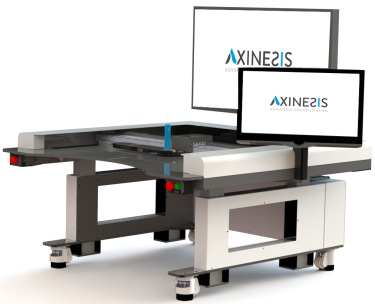 What are its new features ?
Increased range of vertical displacement:

from 58cm minimum to 124cm maximum. The range of the height adjustment has been increased by 25cm, which improves the adaptation to the patients needs in both a sitting or a standing position.

Better accessibility for the patient:

thanks to the repositioning of the electric box (20cm lower and 45cm further back), there is more space for all kinds of wheelchairs.

Improved robustness:

the device is now equipped with 4 legs instead of 2, which improves its stability.   

Integration of castor wheels: making the robot mobile to easily  move around in your rehabilitation exercise room.
The REAplan®, now also dedicated to spastic patients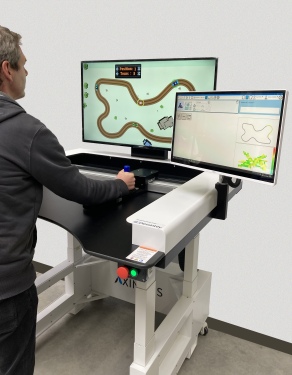 Thanks to the new features of the REAplan® software, we improve its use for patients with severe spasticity. This update allows the viscosity of the work area to be adapted according to the patient's spasticity. In addition, we have added a link between this viscosity and the patient's spasticity assessment protocol in order to be able to suggest an objective value for this viscosity.
If you are interested in the REAplan® and click on the button below and fill in the form.